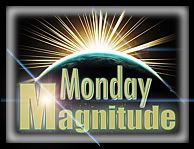 "Delight thyself also in the Lord; and he shall give thee the desires of thine heart. Commit thy way unto the Lord; trust also in him; and he shall bring it to pass." Psalms 37:4-5


While meditating upon the Word of God this week, I just really like the idea that we can all make a difference because of our choices throughout the days and weeks.

This week, I choose and invite you to join me as we expand our resolve to keep commitments. We all make promises and commitments and so often forget about them in our busy schedules.

But the Psalmist says that when we delight, have joy, fulfillment and love in the Lord our God, that he will give us our hearts desire--that are the same things on his heart towards us. And when we commit--wow! He will bring them to pass when we keep our focus and trust in Him.

I am committed to expanding myself to be of service to others, to bring joy, peace, and love to a dark world in fear and trepidation.