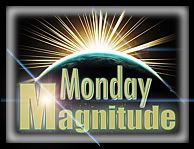 I am excited for today, MONDAY. No longer do I dread the beginning of the week, looking only to the weekend. Everyday is a bright and excellent day to be challenged, to receive favor and overcome challenges.
I choose to magnify--expand--put the spotlight on understanding.
You might think that is a strange thing but think about it. King Solomon was known as the wisest man in all the world, and in the Proverbs2:3-6 he says:
Yea, if you cry after knowledge, and lift up you voice for understanding; if you seek her as silver and search for her as for hid treasures; Then shall you understand the fear of the Lord, and find the knowledge of God.

Let's look for understanding in our conversations, in our places of employment, in our ministries, and most importantly in our personal relationships so that we also find knowledge and have wisdom--because we seek understanding.
Be blessed and be a blessing through understanding.